Front End Developer

India
Japa with Erasmus Mundus Scholarship See the flow chart for processpic.twitter.com/dbHwc59JS1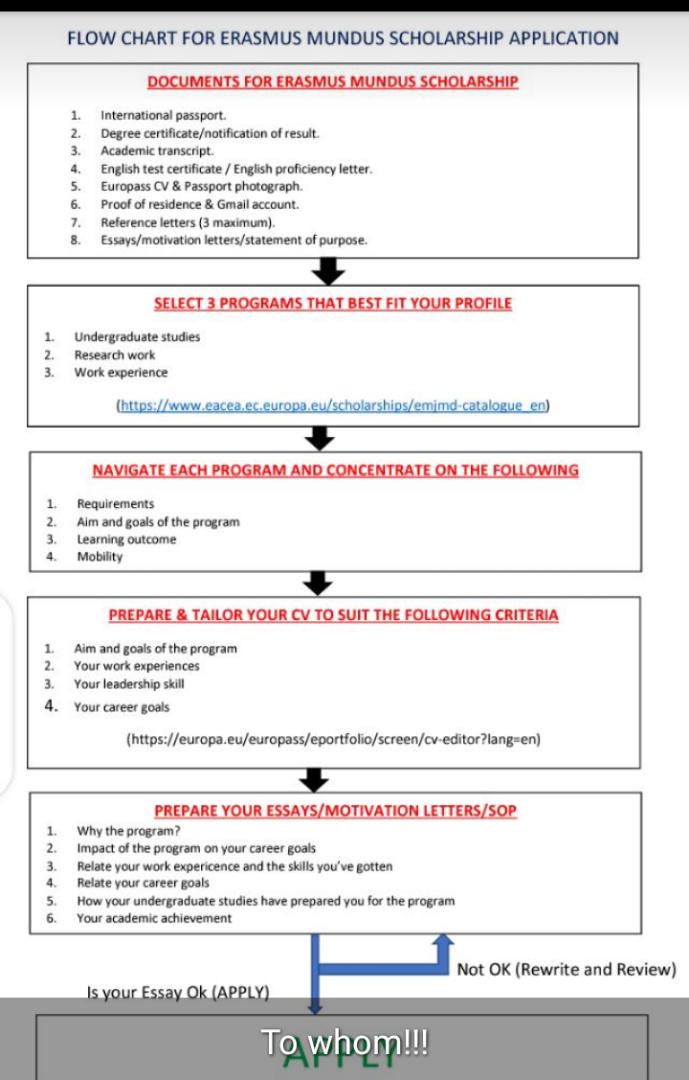 Beautiful piece. Bro, a guy was saying that its only first class students that get scholarship. Is that true? I tire o
Is there a limit to the number of programs one can apply for?
Yes, 3 ( my most recent knowledge)
Is there age limit for the application?
I have an international passport but my transcript/certificate is not yet ready. I'll be graduating by Jan, 2022

Write the program coordinator
When is the deadline please?