Front End Developer

India
Oh look gaslight... the story is *YOUR* public corruption not your kid's failure to get approvedhttps://twitter.com/KristiNoem/status/1442566632526606339 …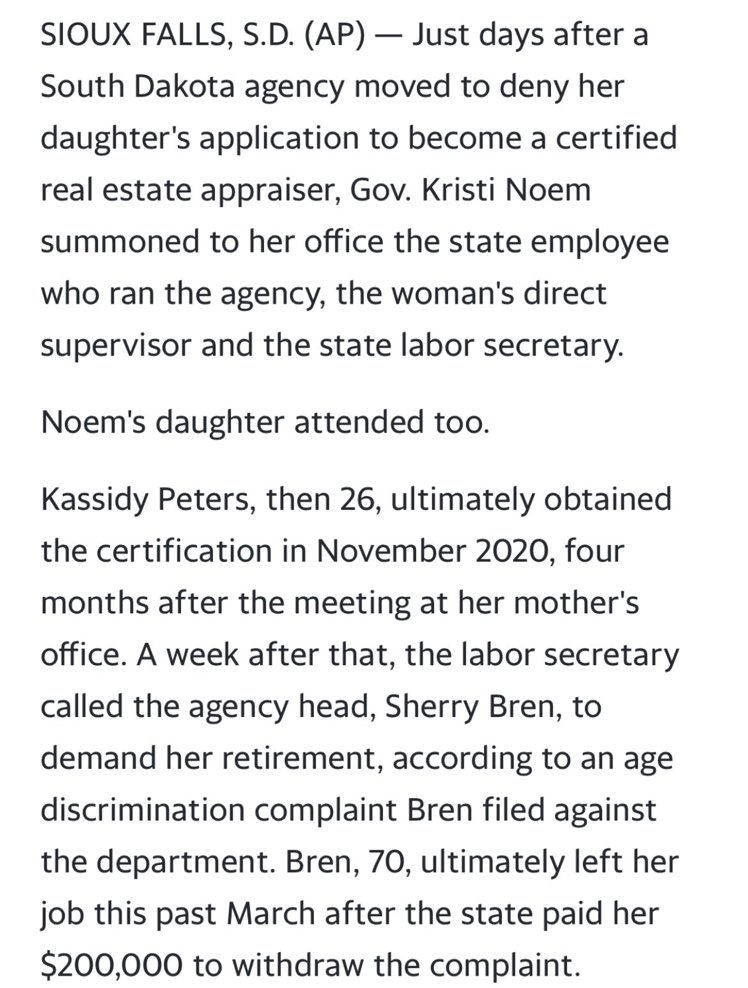 Ask how her daughter got her real estate license, and why it cost her tax payers $200,000
republican rules 1) Deny 2) Deflect 3) Destroy
They would have not said anything about your daughter if you had let her get it on her own. Try start doing your job that you were put in office for.
Featured on huff post today

pic.twitter.com/Ts23ttCuUU
Beautiful parenting opportunity, failed: Normal parent: "Honey, sorry you couldn't meet those super-demanding(lol) real estate appraiser standards, now tighten up and go get 'em next time." Noem: "I know, It's HARD to succeed without trying, here's your license."