Front End Developer

India
This Economics graduate is stood outside Liverpool Street Station in his suit on a hot day trying to get a job or work experience. Maybe we can help him out by passing his message along.pic.twitter.com/2zla7DZObZ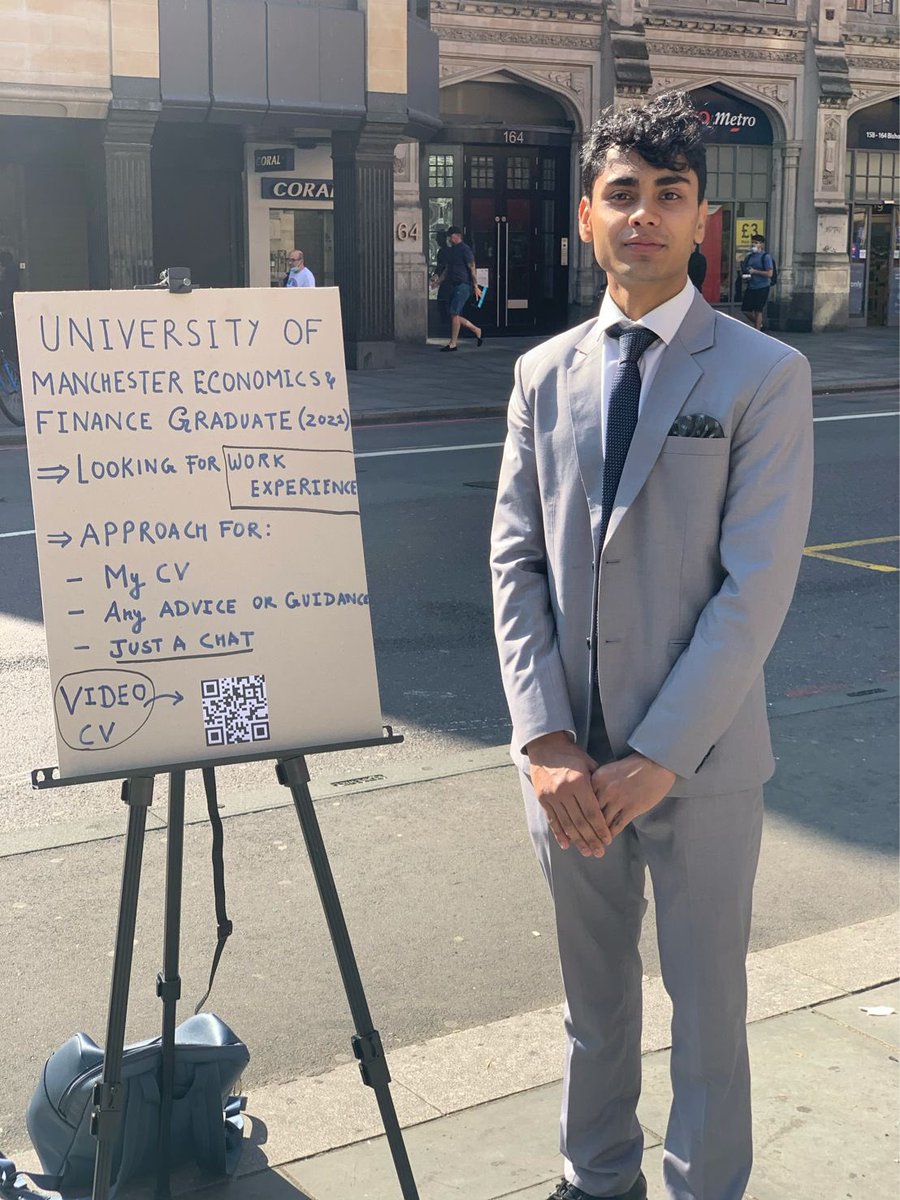 The salty comments in this thread are hilarious. More empathy, less whatever the hell energy this is.
He made a twitter account and showed up! I hope that through the noise of social media you find a good fit Amir

https://twitter.com/amirkidwaiI/status/1418917861419110410 …
Everyone: Just get a job Actual People: I'm trying, your move.
If our H1B system wasn't in disarray, I'd personally walk his CV to TA.
It looks like a linked image post with qr code. Definitely shouldn't wait until you graduate to look for work experience.
I see you are showing the typical levels of empathy, humanity, kindness and understanding, we come to expect from Yank Christians. Jesus was a woke socialist, you do realise this, "I am my brother's keeper" is what this situation needs?